$1,000 Finance Assistance and Trade Bonus On All Vehicles
Featured Pre-Owned Vehicles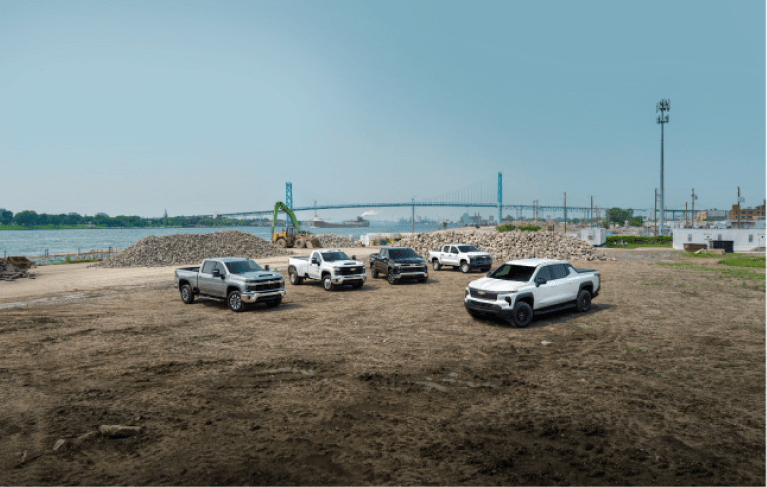 Pre-Owned Inventory
Shop our selection of quality pre-owned vehicles.
Get Approved
Apply online using our quick credit application to get started.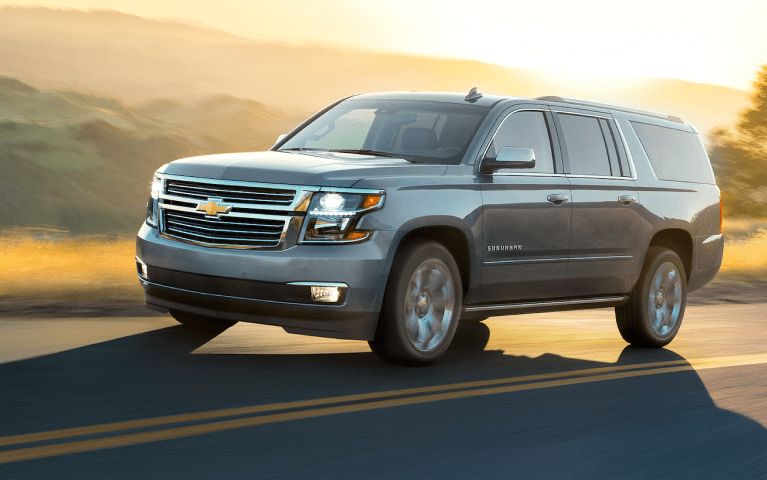 Special Offers
View current Special Offers at Eskridge Chevrolet.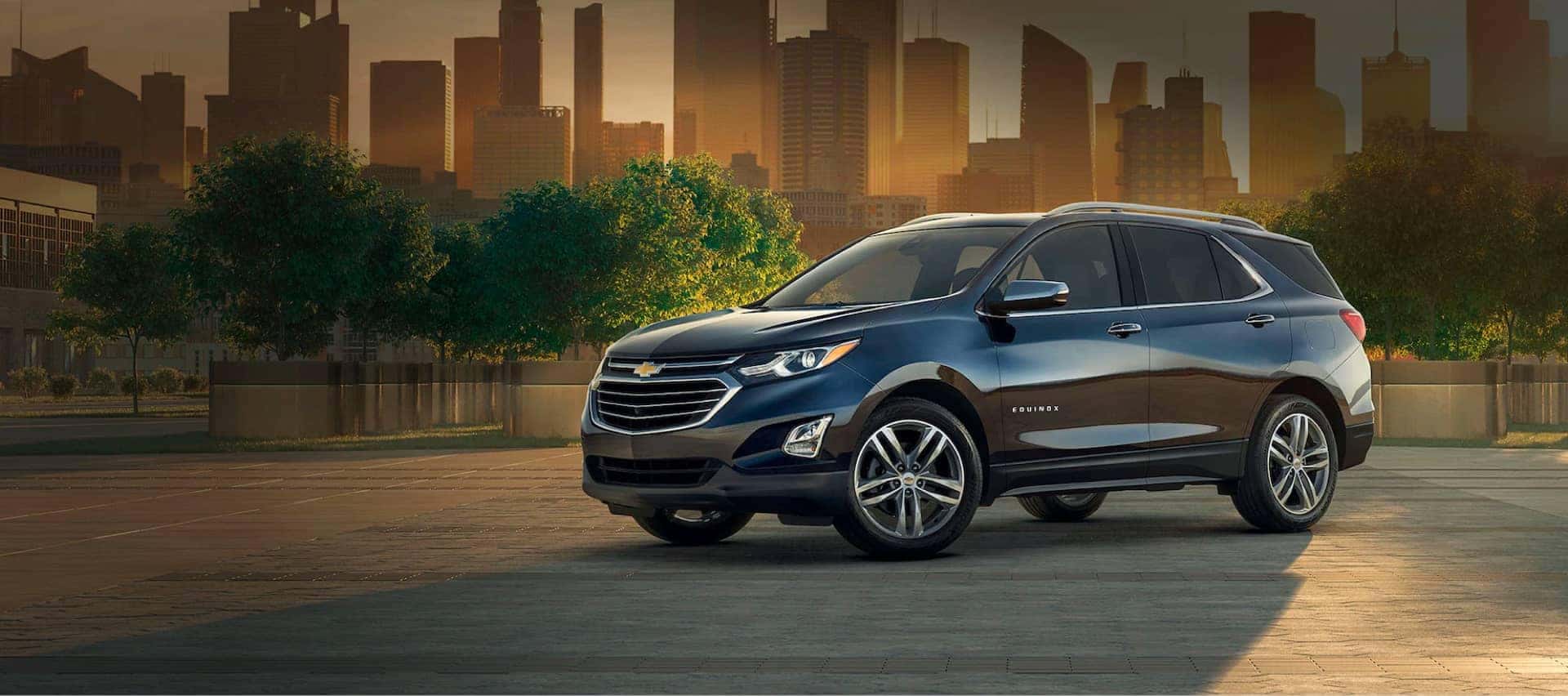 Welcome to Eskridge Chevrolet in Oklahoma City
Welcome to Eskridge Chevrolet, where we make it our mission to help you find the car of your dreams and keep it running smoothly for years to come. We proudly serve Oklahoma City and the surrounding area, including Guthrie, Norman, Stillwater, Cushing, Edmond, Hennessey, and more. Whether you're searching for a quality new or used vehicle, looking for authentic Chevrolet parts, or scheduling an oil change, our experts are ready to help with whatever you need.
Find New and Used Vehicles
We offer an extensive selection of cars, pickups, and SUVs, waiting for you to drive home today. If you want to buy a new car, check out our inventory of the latest Chevrolet vehicles. Whether you want a car with state-of-the-art technology, advanced safety features, or stylish good looks, you can't go wrong with a brand-new Chevy.
Along with our new Chevrolet inventory, we have a wide assortment of used and certified pre-owned vehicles. Buying a used car is a great way to save money, and at Eskridge Chevrolet, we make sure you don't have to sacrifice quality for price. We offer a variety of used cars, trucks, and SUVs with modern technology and impressive performance, all at prices you won't find anywhere else. In fact, many of our used vehicles start below $15,000. Visit our dealership in Oklahoma City to see our new and used vehicle inventory, and we'll help you make your dream car a reality.
Explore Financing Options
When you're purchasing a new or used vehicle, the cost may be one of the most significant factors impacting your decision. At Eskridge Chevrolet, we're committed to offering various financing options to fit every budget. When you're ready to finance, you can fill out our easy-to-use online application form to get started. Our finance managers will review your application and reach out to you shortly about your options. It only takes a few minutes to apply, and the form is entirely secure to protect your information.
If you're concerned about credit, don't let that stop you from applying for financing. Our finance team can help you find an affordable financing plan, whether you have impeccable credit or you're working to rebuild. We offer bad credit car loans with flexible terms for first-time buyers and customers with low credit scores. We understand how various situations can affect your credit, and our team of financial experts will work with you to help you understand your options.
Planning to trade in your current vehicle to help pay for a new one? Get a value for your trade-in minutes by using the Value Your Trade tool. Just plug in some information about your current vehicle, and we'll give you an estimate. When you're ready to make the trade, bring your vehicle to our dealership with your title, loan payoff information, registration, and key, and we'll finalize the trade-in amount. You can also use the trade-in value to help you calculate your monthly payments for a new vehicle based on interest rates and loan terms.
Schedule Service
We want to help you keep your new or used vehicle in top condition long after driving it off our lot. Bring your vehicle to our Service Center for a wide range of maintenance and repair services, including oil changes, tire rotations, multi-point vehicle inspections, brake replacements, and more. Our certified service experts provide superior service with a friendly smile. We make it easy to schedule your service online, and we're open for extended hours during the week, and on Saturdays, so you can make an appointment at a time that's convenient for you.
Order Authentic Chevrolet Parts
When you're shopping for auto parts for your Chevrolet, look no further than Eskridge Chevrolet. We offer a one-stop shopping experience for genuine original equipment manufacturer (OEM) parts. We offer an extensive inventory of quality parts, including brake pads, oil filters, engine rods, fuel caps, and more.
If you're searching for a specific part, use our online form to describe the part and your vehicle, and our service professionals will look into it and get back to you soon. As one of the largest Chevrolet parts suppliers in the Oklahoma City area, we guarantee we can help you find the part you want. If you need help installing a new part, we're able to help with that, too.
View Offers
We offer a variety of deals and specials to help you save money, whether you're buying a new vehicle or scheduling a service appointment. Check out our selection of specials and incentives to help you stay within your budget. We often offer oil change discounts, free seasonal inspections, and new and pre-owned vehicle deals. Our specials change regularly, so check back often for the latest offers. You can also join the My Chevrolet Rewards Points program to earn points on every dollar you spend on parts and services. It's like putting money back into your pocket.
Meet Our Staff
At Eskridge Chevrolet, we believe in treating our customers like family. We know you have many choices for buying and servicing your vehicle, which is why we're committed to earning your business through high-quality customer service. Our friendly, dedicated, and knowledgeable staff members have many years of experience in the automotive business, and we're always available to answer your questions. We're proud of our reputation for quality and service, but don't just take our word for it. Check out one of our many five-star customer testimonials, or stop by our dealership to chat with us over a cup of coffee.
In addition to customer service, we're passionate about giving back to the community where we live and work. We put $1 from every visit to our service and parts departments into a community initiative fund, which we use to donate to a local charity or organization each month. We believe in reinvesting in our community to help others grow and thrive.
Get in Touch
With over 50 years in business, we're proud to be among the top Chevrolet dealerships in the Oklahoma City area. We hope you'll visit us when you're ready to purchase a new vehicle, apply for a loan, or schedule a service appointment. We're open every day except Sundays, and you can contact us online or call us at 405-358-4980.
We are looking forward to welcoming you soon to our dealership in Oklahoma City, Oklahoma.
Contact Us
Our Reviews
This is our third purchase at Eskridge. We will always use this dealership because of Gregg Gumerson.
Gregg and the guys are fast, easy and very trustworthy to work with! Thank you all!
We have purchased 2 trucks from Greg Gumerson and has been very helpful both times.
In sales go see Devin Keathley, good customer service, not pushy, knowledgeable and we had a good experience with him. I also hear great things about the Eskridge Group.
Was a pain free , game free experience ! Salesman David was helpful Not pushy , straight answers to questions . The finance dept was also helpful not pushy . I met a number of people working there and they were all laid back . Overall a great experience and buying a new car usually is not .
We searched all over metro Okc and online for a replacement car for the one that had just been totaled in a wreck. We found most dealerships were either unethical and flat out liars or they wanted far to much for there cars. We were determined that we were not going to over pay for a car and we were going to find a nice clean car. Found an Avenger at Eskridge Chevrolet in Guthrie. I called and the salesman Mike wrote down all of my questions, and said he would call write back. He sat in the car and described it to me. I told him we would make the trip to check the car out. My friends wife works at a major competitor car store in Edmond. She called to tell us about an Avenger they had. Misty and I both agreed we were heading to Guthrie to give Mike the first chance to earn our business, due to the fact he was the first car salesman that was honest with us. The car was a cream puff and came with a warranty and priced right. Worth the drive to Guthrie. Thanks Again!
Corey was very friendly! He made buying a car a very enjoyable experience. It was a no haggle experience and I will definitely be going back to Eskridge for my next car!
This is the fourth vehicle we have purchased from Eskridge Chevrolet. Gregg is an awesome salesman as well as a great friend. Every time we go there we're treated just like family and what could be better than great deals and free oil changes for life. All the Sales people are friendly and Gregg makes buying our cars hassle free. We recommend him to anyone interested in buying a vehicle or just stopping by to browse and also seeing the new Fireball Corvettes. Wow are they beautiful. Thanks again Gregg, for our new ride.
I was concerned at first because it was want first time buying a car but, Corey and the guys here helped me a lot and I was able to get a good deal on a good car.
No pressure to buy, and the sales people are very personable and helpful. I would most definitely buy another vehicle here, and can't say enough about helpful everyone was.
Two words to describe Eskiridge Chevrolet: Class and Kindness. I was very amazed by Mike. I drove to Eskiridge Chevrolet in Oklahoma from Midland Tx about 7 hours drive with a rental car. I had to find a way to return the rental car after closing the deal for the vehicle I wanted. Mike helped me with the return by driving about 30 min to the nearest Enterprise. Also, they gave me the car key with full tank gas. Thank you guys for everything. I'm a very happy customer. Great Experience
Mike jumped in when the original salesman could not get to the dealership for our planned meeting..He was courteous, friendly and knowledgeable about the product they were selling us. No high pressure to do anything...just helpful. Answered all our questions +. Would recommend Mike to anyone needing a trustworthy, friendly representative to help you buy a vehicle.
The best experience I have ever had at a dealership! We were never pressured in any way. They went ABOVE and BEYOND to find exactly what were looking for.
Overall, great dealership. They worked with me and got me into the vehicle I was looking for. I had Gregg as my salesman and he was very personable and patient! Best car buying experience I've had and I would recommend this dealership to anyone looking for a new car. Ask for Gregg!
Good Morning Ron and Billy. I wanted to say "thank you" to all of you for the support you gave me on getting the mini outfitted with the heated seats and the windshield repair and warranty work at Coopers. Please also pass my thanks to Shawn Box in Service as he was a big help to the service writer at Mini in getting the warranty claim filed. Steve mentioned several times how Shawn had stayed on the situation throughout the day. My drive home felt safe and secure and was toasty warm with those new seats! Thanks again for all your work these last couple weeks getting me and the Mini on the road in an efficient time frame and safely. It is greatly appreciated. I look forward to our continuing relationship. Have a great rest of the week. Cheryl Rosenow
Get Directions To Our Dealership