Eskridge Auto Group Free Ride
Jennie Wheat Is the 2020 Free Ride Winner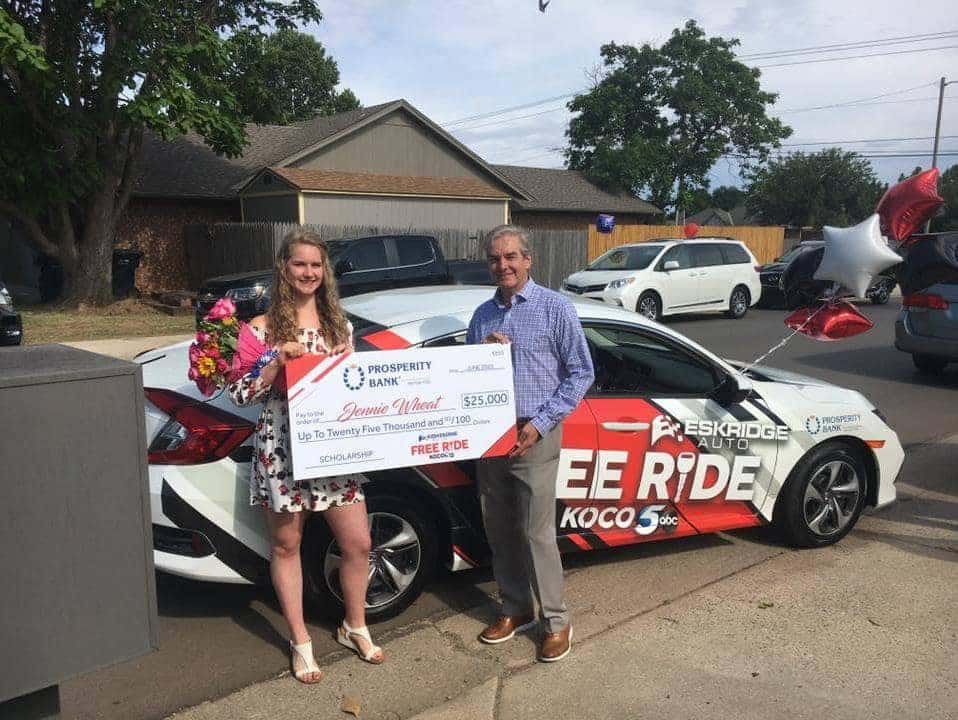 Congratulations Jennie
Congratulations to Putnam City North senior Jennie Wheat, who has been named KOCO 5, Eskridge Auto and Prosperity Bank's 2020 Free Ride winner.
Watch Announcement
---
Wheat is awarded a college scholarship, up to $25,000 from Prosperity Bank, and a new 2019 Honda Civic LX Sedan CVT from the Eskridge Auto Group.
Wheat is heading to Oklahoma State University in the fall. She plans to follow in her father's footsteps and major in business.
Watch Jennie Accept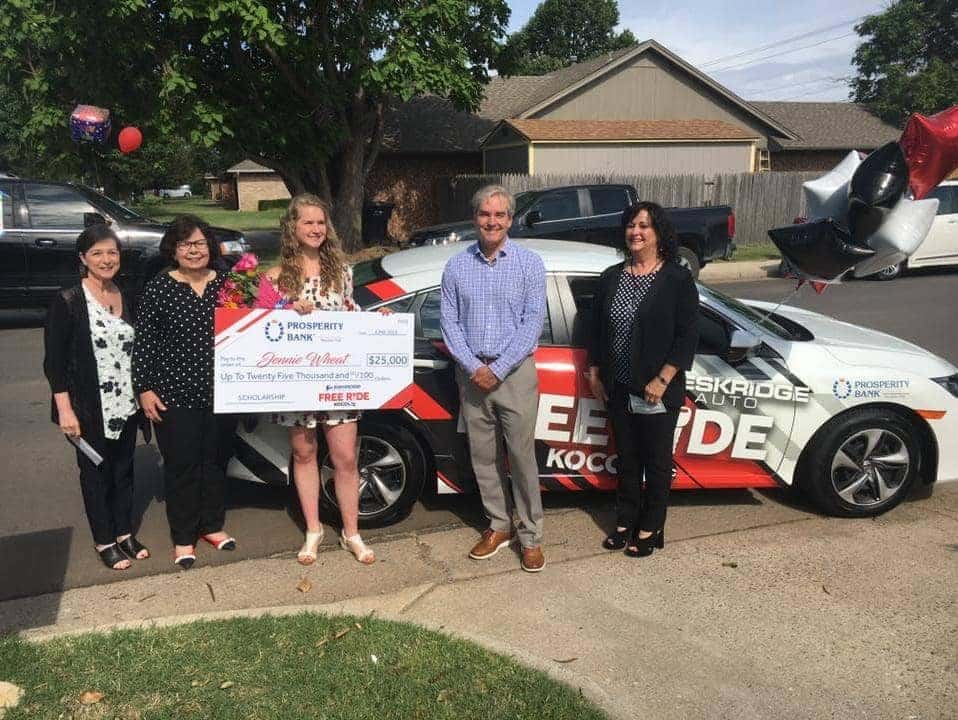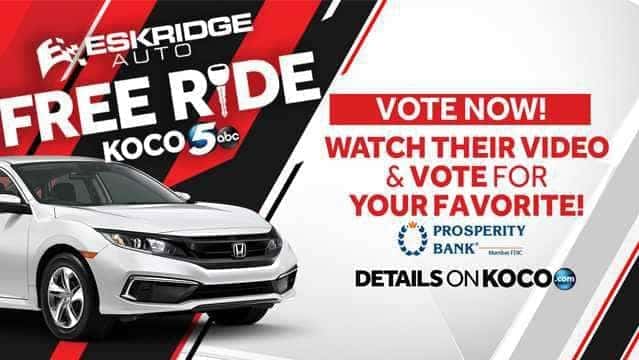 Eskridge Auto Group is honored to help bring recognition to Oklahoma high school seniors who have worked hard during the year to accomplish their scholastic and personal goals. Our dealership understands all the hard work these young adults put in and we would like to offer our congratulations on a job well done!
More Information
Nominate a Student Today
If you know a high school senior who has worked diligently throughout the year and would like to nominate them for the scholarship, head over to KOCO News 5 and fill out the nomination form! The Free Ride committee will then narrow down the finalists and each will be interviewed by our Free Ridge judges. The winner of our Free Ride program will not only receive a brand new 2019 Honda Civic, they will also win up to $25,000 in college scholarships! The nomination period is open now and closes January 12th, 2020, with the winner being announced in May, so get your nominations in soon! Be sure your nominee is a current high school senior and has a GPA of 3.25 or higher; if your student meets these qualifications, then take some time to let us know all the reasons they are deserving of this Free Ride!
Nominate a Student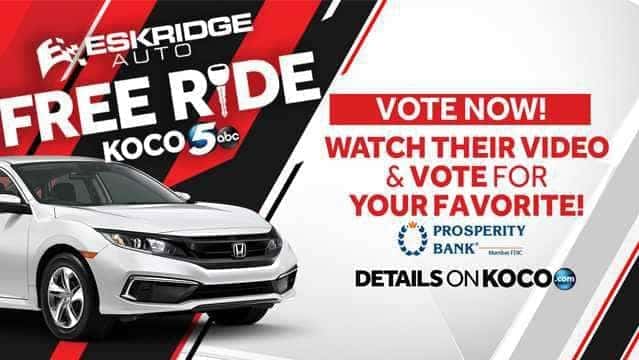 Our Free Ride Scholarship is not like others that are only based on academic achievements or athletic ability, we have worked hard to take into account achievements in all areas of their life. Eskridge Auto Group is honored to recognize students that are inspirations to others, overcoming obstacles and continuing to strive for their dreams. Don't let a deserving student go unnoticed, nominate them for this scholarship today!
2020 Free Ride Scholarship Announced | Congrats Jennie Wheat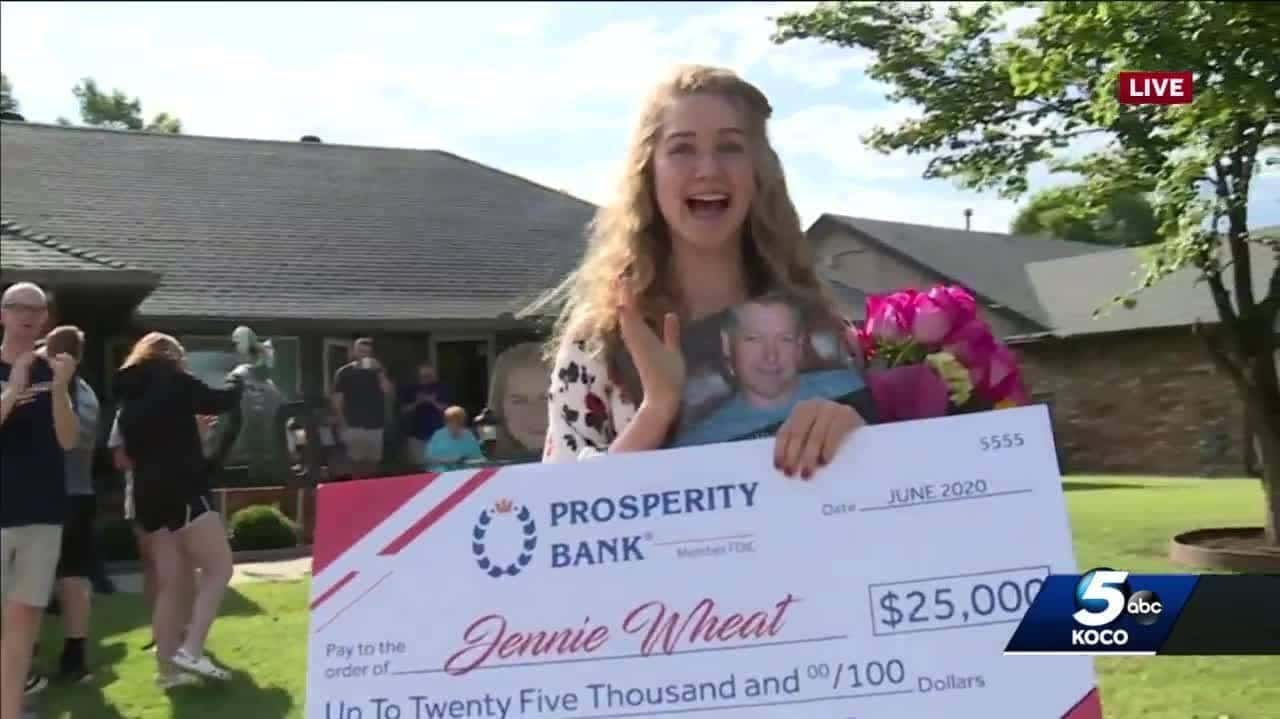 Get Directions To Our Dealership